Platinum Sponsor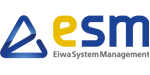 Eiwa System Management(ESM),Inc. is one of the best company building cutting-edge Ruby/Rails application with agile software development methods in Japan.
We are maximizing client's return on investment.We also passionately support Ruby communities in Japan since 2006.
---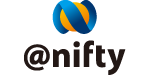 NIFTY is one of the biggest ISPs in Japan, providing various life-enriching services with the company slogan "With Us, You Can".
Considering it as very important OSS, we use "Ruby on Rails" for our various UGC services such as blog or community services.
Ruby Development Environment is also provided in our recently released public cloud service"NIFTY Cloud".
---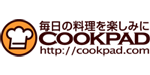 Cookpad.com is Japan's largest Ruby on Rails site and is the world's largest user-generated recipe site with over 700,000 recipes and 9.6 million monthly unique visitors. The site is operated by COOKPAD Inc. who were founded in 1998, and went public last year in what became the most successful IPO of the year in Japan.
Please join us for our session 'Ruby powering 9 million dining tables' if you are interested in our technologies and working at COOKPAD Inc.