Offical Party Sponsor
Minnano Wedding provides accurate and reliable information about 'wedding' as a customer generated media. Wedding is like once-in-a-lifetime event for everyone. So, we focus on user's true voice. To improve quality and speed in development aspect, we've been using Ruby on Rails since 2012. Now we need more 'Rubyist' to push forward our project. Come and join us!
Sushi Sponsor
Wantedly is a Tokyo-based startup that uses the web to make work the most exciting it's ever been.
To make this happen, we've created a platform where people and companies meet based on passion and values, rather than money or benefits. Everyday we work on adding new features that further enrich your work experience.
Drinkup Sponsor
ESM is one of the best company building Ruby/Rails application with agile way in Japan. We believe in Ruby and Agile because we believe in people. Our focus is to maximizing client's return on investment.
Wi-Fi Sponsor

Gold Sponsors
Bit Journey was founded in 2015. We're developing a new web service for building a great company with Ruby and Rails. We really appreciate Ruby, Rails and open source communities!

Goodpatch is a UI (user interface) design company. We've been helping businesses to design and develop digital products since 2011, with studios in Tokyo and Berlin. We are 65 talented developers and UI/UX designers with one vision: move hearts to move the world forward. In other words, we make heart-shaped design.

WebPay is a payment platform that simplifies accepting payments in websites and mobile apps.
Integration is a cinch with our simple API and integration libraries available in several languages including Ruby.
We have a transparent pricing table, and a secure system where our customers don't need to process, transfer, or store credit card information.

GMO Pepabo, Inc. is a Tokyo and Fukuoka-based leading tech company that has strong advantages in technologies including Ruby-related ones such as Ruby, Rails, and mruby. Not only are we a prolific Web service provider using Rails, but we also have contributed to the Ruby world for years; we employ a CRuby committer and many prominent Ruby hackers.

Fastly is the only content delivery network that gives businesses complete control over how they serve content, unprecedented access to real-time performance analytics, and the ability to cache frequently changing content at the edge. Our secure, global network allows enterprises to increase revenue and improve customer experiences across their websites and mobile applications while maintaining fast, consistent, and reliable performance. Learn more at Fastly.com and follow us at @fastly.

Degica is a leading provider of Japanese digital commerce solutions. Our e-commerce and digital payment technologies provide global businesses and developers the access they need to penetrate and succeed in the Japanese market.

This is a job board made for engineers by engineers with special consideration of skill and preference. in the listings, you can observe the progression of projects and the tools used in at the workplace, as well as the technology utilised. Engineering output information is also available.

BUYMA, launched in 2005 by Enigmo Inc., has grown into one of Japan's largest social online fashion services. This year, we've released the English version of BUYMA for a global audience, as well as a new fashion media service, STYLE HAUS. We're developing these services using Rails, so we're looking for passionate Rubyists to change the world with us!

MediWeb is a leading provider of medical cloud solutions, with a mission to improve healthcare services through cutting-edge ICT. Always on the lookout for the best tools and agile processes to deliver outstanding applications, MediWeb's multinational team uses Ruby not only in Rails backends, but also in embedded devices that connect to other medical systems, and in our native mobile apps.

GitHub is the best way to build software together. Whether it's your company's app, your favorite open source library, or a weekend side project, GitHub helps everyone work better by providing tools for easier collaboration and code sharing on any device. Start collaborating today—open source project hosting is free!

Pivotal Labs is a product consulting practice that has been at the leading edge of agile, XP, and Lean for over 20 years. We practice full time pair programming, disciplined test driven development, and a lean approach to product definition that enables us to teach our clients a new way of working while we create amazing products with them.
Additional Sponsors

Ticketing
Doorkeeper is a platform for event organizers to build communities through events.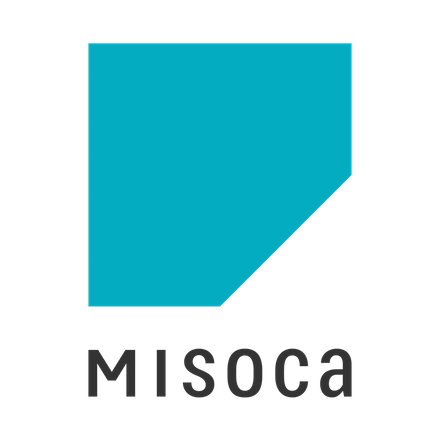 Billing
Misoca is a cloud platform that makes your billing 'paperwork' more enjoyable <3