Day 0
Wed, May 10
Rubyists on Rails
What if we hire a single car of train to Matsumoto, and invite Rubyists there? Say Rubyists on Rails!
Departs at 8am and 3pm
Free
About 30 people each
Shinjuku station (in Tokyo)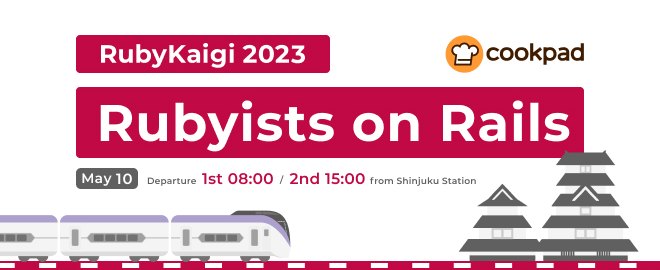 KeebKaigi 2023
A small, spin-off meetup from RubyKaigi 2023 for DIY Keyboard enthusiasts ⌨️🏯
4:30 pm - 8 pm (Door Open at 3:30 pm)
1,000 yen
About 40 people
33gaku (Co-working space)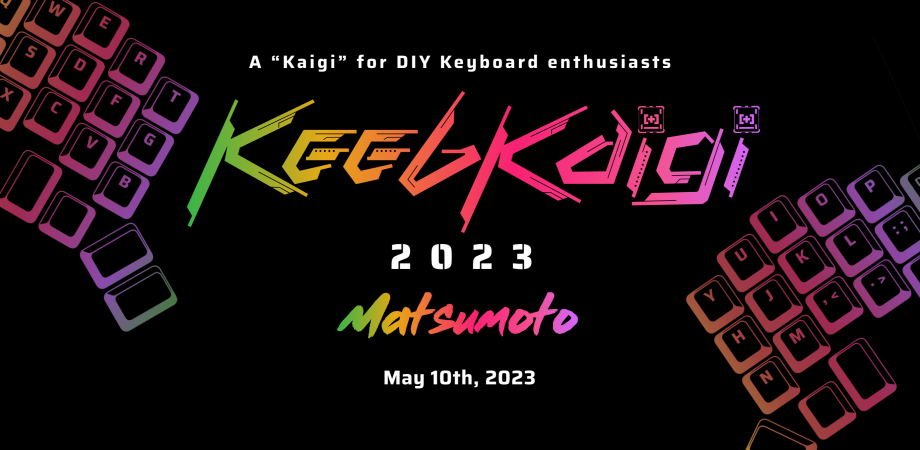 KarafkaKaigi
The Karafka Ruby workshop (aka KarafkaKaigi) is an educational event focused on teaching Ruby developers how to use the Karafka framework for building scalable and high-performance event-driven applications.
3pm - 7pm
Free
12 people
33gaku (Co-working space)
Day 1
Thu, May 11
Official Party
18:30〜
4,000 yen
About 500 people
Hotel Buena Vista
Separate paid registration is required.
Day 3
Sat, May 13
After Party
May 13, 18:00 - 20:00
Free; Registration required
About 250 people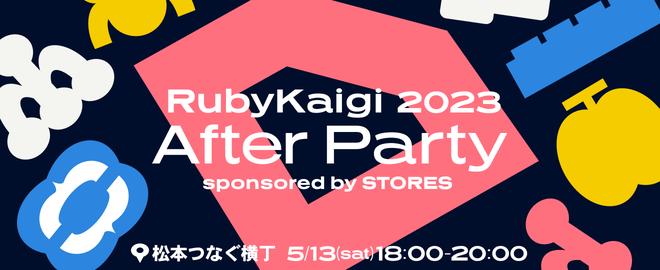 RubyMusicMixin 2023
A late night lounge with music after RubyKaigi 2023.
May 13, 20:00 - 26:00
Free; excl. food and drinks. A few complimentary drinks available. Conference badge is required to enter.
About 100 people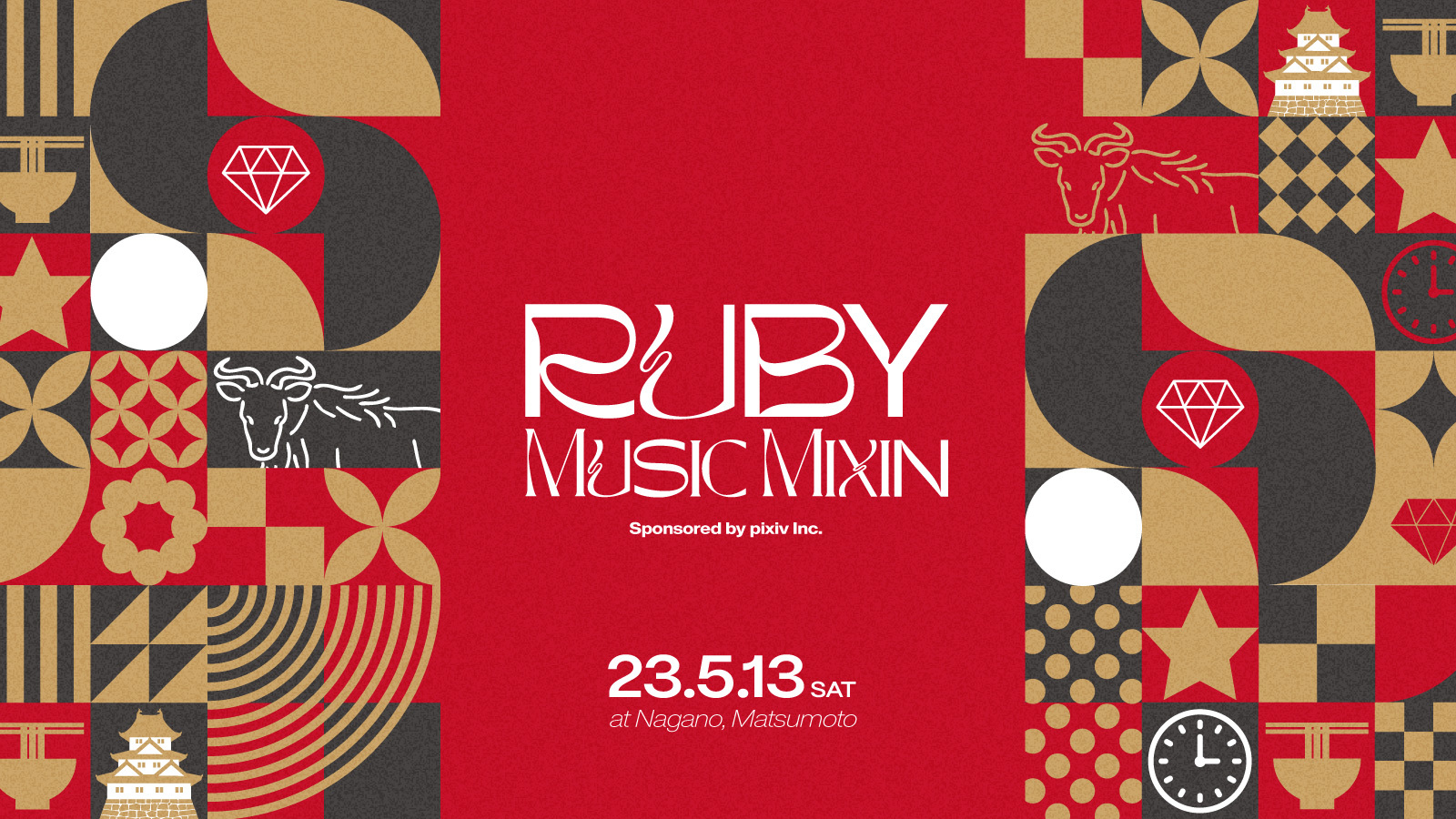 Day 4
Sun, May 14
Ruby on Trails
Matsumoto is a popular place for mountain climbing! YAMAP, a mountaineering map GPS app, will hold a hiking event. The destination is Kirigamine, one of Japan's 100 most famous mountains. The event can be done with sneakers, so beginners are welcome to join. Three YAMAP guides will accompany you on the hike.
May 14, 08:45 - 15:30 (May be before or after)
Free; Registration required
40 people
Mt. Kirigamine